SUNDAY
Sunday School 9:30am (all ages)
Fellowship
10:30-11:00am
Worship Service 11:00am
WEDNESDAY
Women's Prayer 9:30am
THURSDAY
Worship Team Practice 6:30pm
REMINDER:
Our AWANA program will begin
October 4th, 2023 at 6:30pm!
This program is for kids ages 3 years to 6th grade.
Here you will find information concerning our church and its ministries. We hope you find your time spent here a blessing. Our church is a warm and loving church, and we want you to feel comfortable and at liberty to call on us for anything you need. Feel free to browse through the various areas of our website and learn about our fellowship.
If you are considering a new place of worship or a relocation to our area, we would love to have you be our guest.
When you visit our church, you will find:
A caring congregation that will gladly welcome you

Preaching/teaching that is centered on the entire Word of God

Ministries to meet the spiritual needs of every age
Contact Information
Happy Valley Baptist Church
14095 SE King Rd
Happy Valley, Oregon 97086

Phone (503)761-9646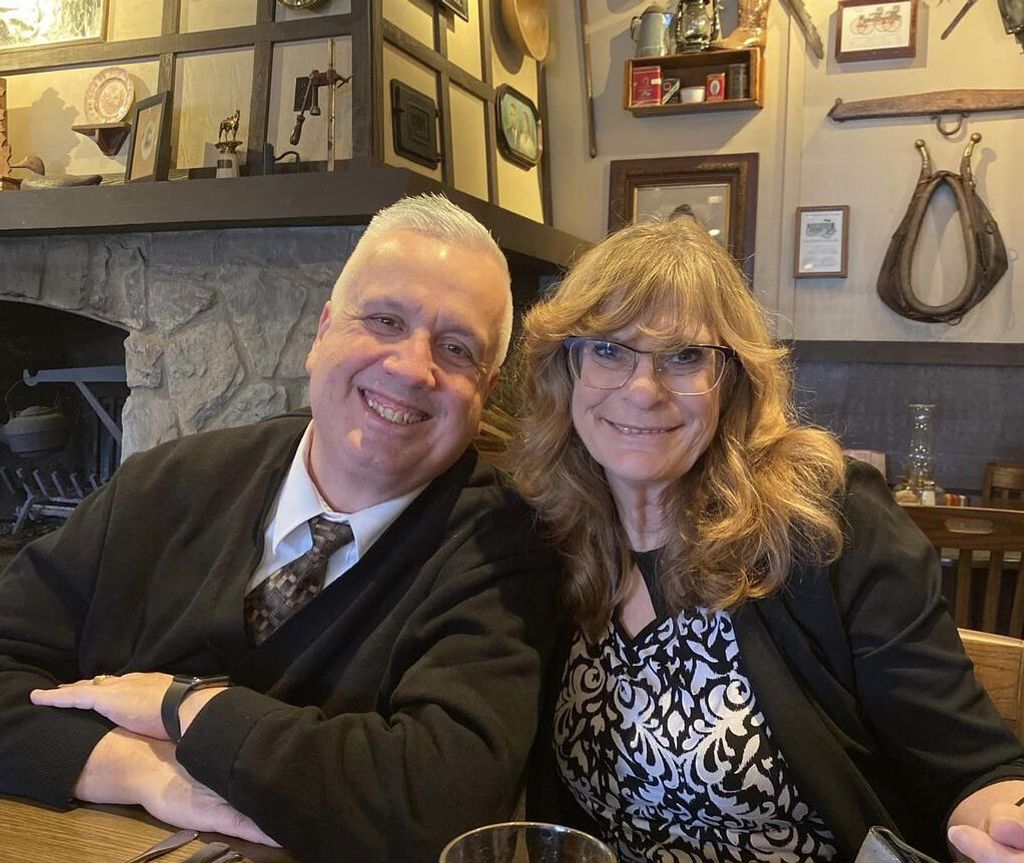 Meet Pastor Rick & Sally!
On January 1, 2023, we welcomed Rev. Rick Rogers to serve as our pastor here at Happy Valley Baptist Church. When you enter the church building, you may hear a distinct laugh or friendly voice above all the happy chatter. It is probably Pastor Rick. He says God has blessed him with a voice that can be heard by all. His favorite use of this gift is to teach God's Word. Pastor's roots are here in Portland, and while he has enjoyed each place where he has served the Lord, he is happy to once again be living here. Living in Portland is new for Sally, and she loves it. She gets to teach 2nd grade at a near-by Christian school and enjoys serving Jesus with her husband. Pastor Rick and Sally love welcoming new people into our HVBC family and growing in God's grace together.
Pastor Rick Rogers - 909-556-7460
Email - rdrogers@reagan.com