SUNDAY
Sunday School 9:30 am (all ages)
Fellowship
10:30-11:00 am
Worship Service 11:00 am
TUESDAY
Women's Circle 6:30 pm
(Christmas break 11/21 - 12/26)
---

Apologetics Class 6:30 pm
WEDNESDAY
Women's Prayer 9:30 am
---
---
AWANA for Kids 6:30pm-8:00pm
Ages 3yrs -6th grade
Youth Group
Thursday evenings
6:30pm
7th grade thru Senior HS
Here you will find information concerning our church and its ministries. We hope you find your time spent here a blessing. Our church is a warm and loving church, and we want you to feel comfortable and at liberty to call on us for anything you need. Feel free to browse through the various areas of our website and learn about our fellowship.
If you are considering a new place of worship or a relocation to our area, we would love to have you be our guest.
When you visit our church, you will find:
A caring congregation that will gladly welcome you

Preaching/teaching that is centered on the entire Word of God

Ministries to meet the spiritual needs of every age
Contact Information
Happy Valley Baptist Church
14095 SE King Rd
Happy Valley, Oregon 97086

Phone (503)761-9646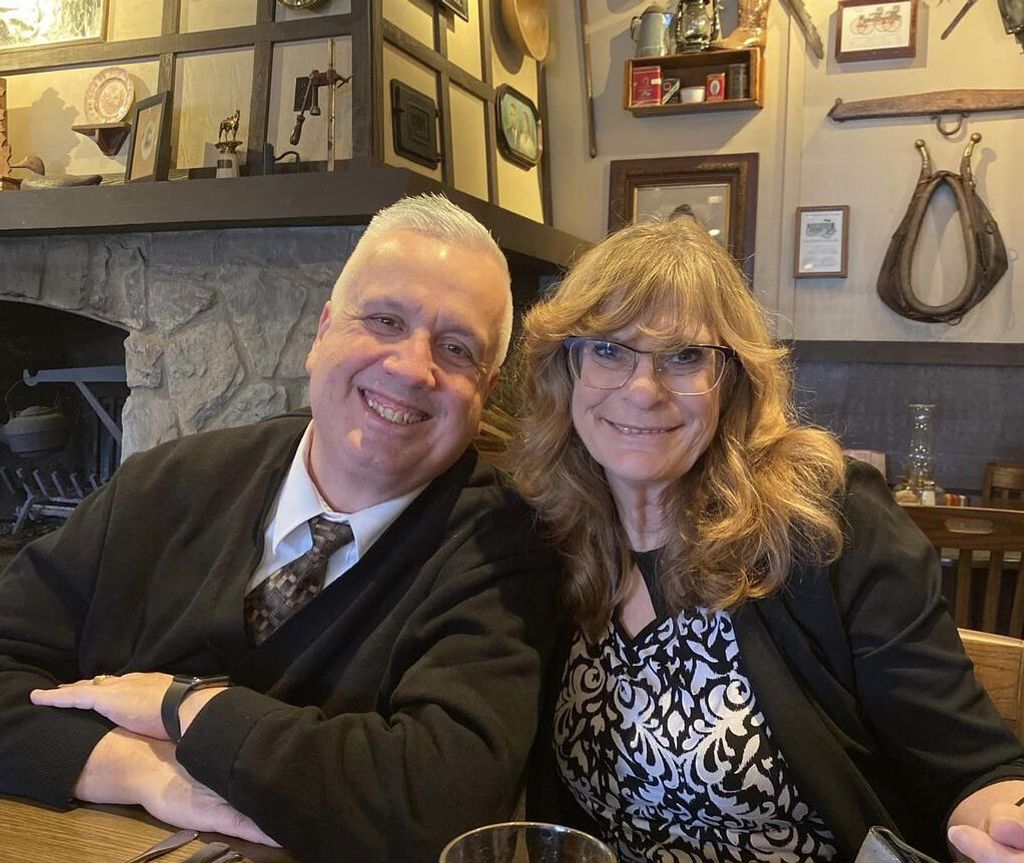 A Little About Pastor Rick & Sally
Pastor Rick comes to us from Hawaii where he spent 18 years of ministry out of the past 43, serving the Lord in California, Washington and now Oregon. He warmly recounts his first ministry in 1980 with the Galilee Mission Church (Korean Church) in Honolulu.
While having ministered in several states he grew up here in the Portland area and graduated from Parkrose Sr. High School. "It's all about the people" has been the theme of his life. One of the highlights of his life was serving with the Moody Bible Institute in Chicago for 10 years as a West Coast Representative and Professor in the MDL program.
Pastor Rick and Sally have 4 daughters, 3 that are married and one still at home. They currently have 3 little 'grand-angels' and are awaiting the arrival of number 4 in Hong Kong in January 2024. While Oregon is a little stretch, coming from Hawaii to the Portland area, their heart is 'all in' with us.
His preaching is Bible based, warm hearted, and Spirit lead. Currently he is preaching the Book of Romans verse by verse. Young and old will take something away each week, and may even learn a new or old song that goes with the message.
He is looking forward to your visit today!
Pastor Rick Rogers - 909-556-7460
Email - rdrogers@reagan.com